Hazel Dooney - The Terrorist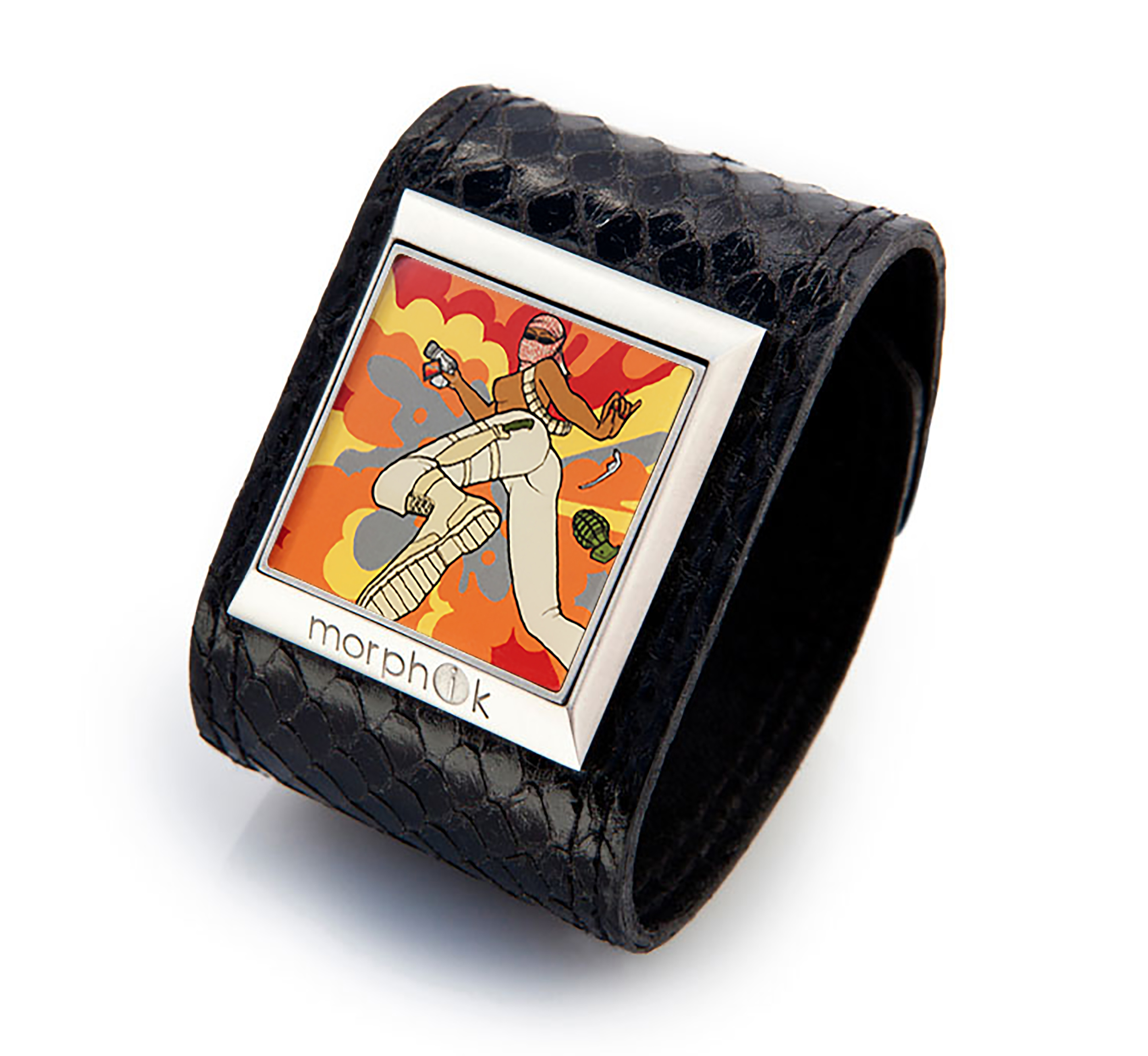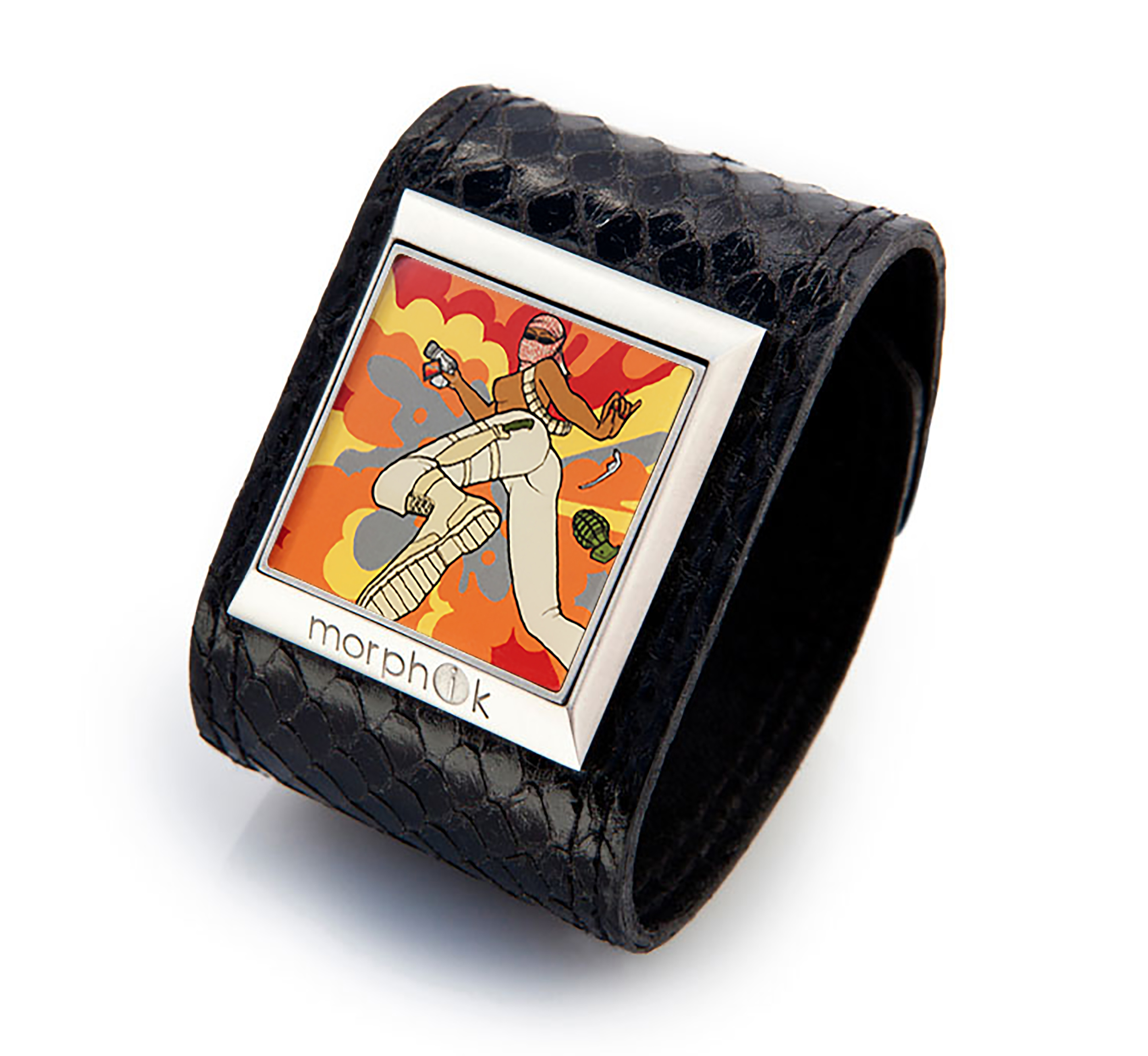 Hazel Dooney - The Terrorist
Each band is created using the highest quality materials including Italian leather, python skin and stainless steel components. The bands are produced in NYC. In LA, the artwork is printed on museum archival paper and incased in a stainless steel frame. The cover has a uv/scratch resistant coating. The artwork is packaged in a ready-to-hang matt black display box. The Terrorist is a LIMITED edition of 50 with the artist's name engraved into the back. Each is numbered and comes with a certificate of authenticity, artist's biography and a quote by the artist about the work.
Artist Bio:
Over the past decade, Hazel Dooney has emerged as one of the Asia-Pacific region's most controversial female artists. With an instantly recognizable and accessible visual language influenced by advertising and American comic and 'lowbrow' art, Hazel draws the viewer into often unsettling themes of uncertain sexual identity and madness excavated from the raw realities of Dooney's own life. Her works are in major Australian institutional and private collections. Her large Pop-inflected enamel paintings are among the most collected of Australian artworks worldwide. Further information about Hazel Dooney can be found at her website www.hazeldooney.com
Artwork:
"As young girls, we created extensions of ourselves by dressing up dolls. As women, we dress up ourselves to play-act adult roles. This is different to actually being something – a real career babe. No skills are needed, just a willingness to submit to the stereotypical. Even better, we can switch our identities every day.
Feminism made our wilder choices of female stereotypes more believable. My Dangerous Career Babes are both feminist action figures and sexually available Barbie dolls. But we shouldn't feel ambivalent about this. Our liberation should mean freedom of choice in everything, including whether to play the anti-heroine, the villain, or even the victim."
Hazel Dooney, 2014.